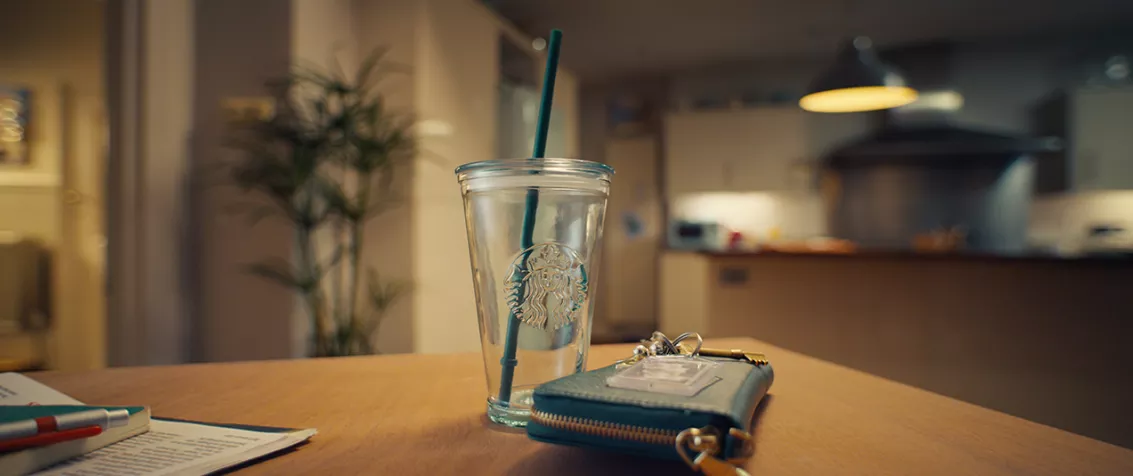 #MakeTheChange: Leading The Way To A Resource Positive Future
We love your love for coffee. Whether you're headed to work, meeting friends, going to the gym, or just out-and-about, we are part of your daily routine, habit, or ritual. Wherever you go, we go. Just as you are part of our journey to be a resource-positive company. 
Taking care of the environment is as important to us as our coffee craft. That's why we're expanding our plant-based and environmentally-friendly-based menu, shifting from single-use to reusable packaging, and innovating to develop greener stores. As our partners, customers, and stakeholders, you can help us #MakeTheChange and take steps on our sustainability journey across our 9,00 stores in the MENA region.
We can't do this alone; it takes all of us.
Pay attention to the little choices. Take simple steps. Here's one: every time you head out, carry a reusable cup with you and #MakeTheChange. It's easy yet effective. You become a part of our success in giving back more than we take from the planet. So, we invite you to make reusables a part of your everyday routine. Every small effort makes a huge difference to us.