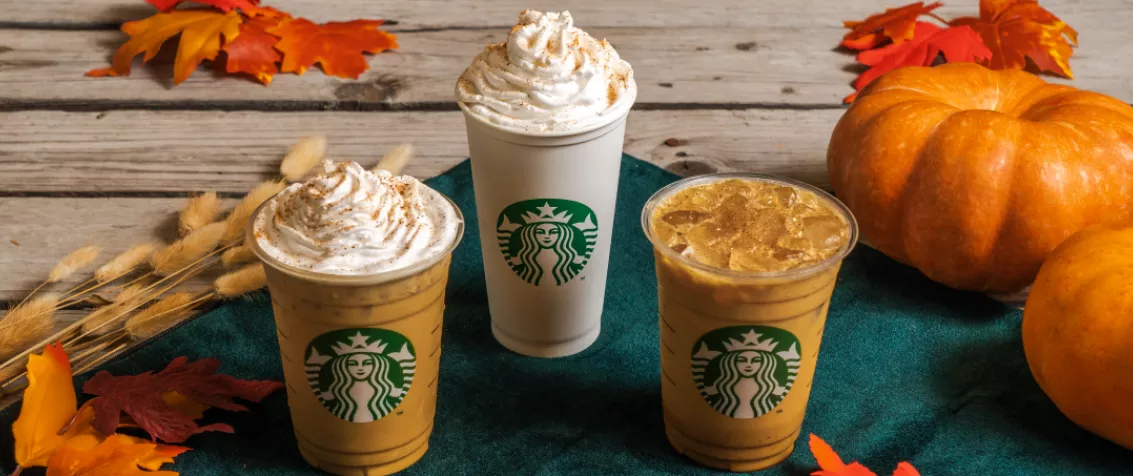 Starbucks Goes Pumpkin
It's that time of the year when your favourite fall flavours come alive in every sip! Yes, you guessed it right! Pumpkin Spice Latte range is here.
Get ready to indulge in the delicious and rich taste of our Pumpkin Spice Latte, the creamy bliss of Pumpkin Cream Cold Brew, the energizing kick of our Pumpkin Spice Starbucks Doubleshot™ Iced Shaken, and more! These seasonal sensations are all crafted with the dreamy signature pumpkin pie spices that you've been yearning for.
Hurry, because the magic of Pumpkin Spice Latte won't wait long!